Antipsychotic secretly since Sept 2003 by corrupt psychiatrist!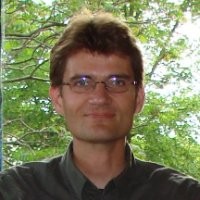 In 2016 in detention for asking Asylum in San Diego California, I suddenly was much more clear in my thinking then just before. Because I didn't get the secret antipsychotic hidden in official boxes of baby aspirin 100 mg., but the normal aspirin 81 mg America uses.
It has been known by medici that I am NOT psychotic, but the victim of most likely the largest conspiracy ever in Dutch history! That started in 1972 and the dossier was at the GGZ Drachten where this corrupt moron Frank van Es worked in 2003!
The reason to give it to me secretly must have been to handicap my intelligence into half a zombie! As a direct result I became unable to hold my high level position as an Executive Searcher for Management Teams of Companies in januari 2004 with a loss of income of 145.000 euro a year!
I found out the corrupt Dutch psychiatrist drs. Frank van Es secretly against my will, and totally wrong, gave an unknown antipsychotic hidden in the official boxes of baby aspirin 100 mg. Which was the direct cause of me becoming incapacitated and having to stop working! The same already happened in 2000 when another moron psychiatrist Oostveen Drachten also tried that. I couldn't work anymore, but without it I worked without problems until Sept. 2003 this other moron psychiatrist gave it me secretly!
So I couldn't fight it. I thought I was getting sick because it all became to much for me. PTSS or something similar. Had I known, and simply stopped it, I could have been working for many years! There was not much wrong with me at all! The unbelievable story is true, I knew that already. I have never been a psychotic.
I only investigated my case and the conspiracy against me, and wrote it all down at the time. No threat for anyone at all! Only my wife got hysterical when asked questions. because she has severe dissociation! She can be mind controlled by other people like the neighbor Jaap Duijs who was made like that by brain programming by prof.dr. Onno van der Hart , just like they did with me.
I stayed calm, I was mentally to strong and analytical. Proven by the fact I still had a top position until 2004 and nobody even knew what I was investigating secretly.
See the post J'Accuse Psychiater drs. Frank D. van Es UMCG
More about it later…
ing. Hans Smedema, El Albir, Alicante, Spain