Hans Smedema Affair Home Page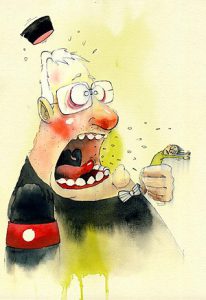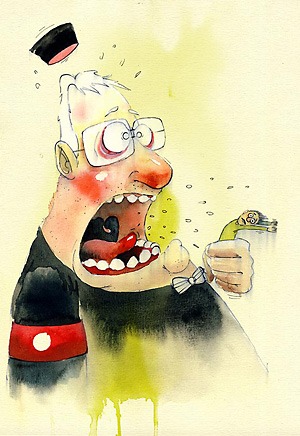 Most horrifying cover-up and devilish sophisticated(!) conspiracy with Royals involved in the known history of the Netherlands!
This Blog is my written legal chronological statement about all the unbelievable(!) horrifying crimes since 1971!
See Dutch post 1.1 Press- Het bizarre perfecte misdrijf!
Latest News/Posts!
Unbelievable 5 Grounds for Asylum!
American Immigration Judge Rex J. Ford and DOJ in 2009 during my first(5 total) asylum request A087-402-454 against persecution from the Netherlands found 5 good real grounds for asylum if more hard(!) evidence could be found of the involvement of the Netherlands government or Royals! The corrupt Dutch tried legally to block America giving me asylum by (ab)using bilateral judicial treaty, and by severe mistreatment, torture and human rights violations!
Never happened before in the known history of America! Unique! One is 'handicapped and traumatized by torture', another is 'Secret Persecution by the Dutch Government and Royals'!
Unbelievable 5 grounds for asylum according to Judge Rex. J. Ford Miami court Florida!
KLM Co-Pilot King Willem Alexander

On March 15th, 2017 that hard(!) evidence was provided by KLM Co-Pilot King Willem Alexander himself who fraudulently lying(!) and corrupt blocked(!) me getting offered(!) asylum in American(!) Airspace! In the plane I was drugged, interrogated and afterwards totally innocent put in jail for 13 months! Abuse of Power and Obstruction of Justice!
KLM COO Rene de Groot cowardly and corrupt neglects my complaint and request for confirmation of the lying King from the KLM flight log! KLM Customer Service refuses to answer because during the flight my boarding-pass-receipt was stolen by King's Secret Service man Sjon.
De Facto Stateless like Anne Frank!
The Netherlands corrupt refuses any information or investigation about this horrifying case since 1972, 5 murder attempts, and no defense during court cases allowed! The Dutch used Mind Control and programming by corrupt devilish prof.dr. Onno van der Hart to damage my brain as in the famous Jason Bourne Movies.
As happened with famous Anne Frank, I am De Facto Stateless and also betrayed by the Dutch!
See post J'Accuse prof. dr. Onno van der Hart!
Kafkaesque and even orwellian/dystopian as no information is given why! Dutch Ministry of (In)Justice and a Royal Countrywide Omerta betraying the Dutch nation! (High)Traison!
Blog is my chronological factual(!) written statement since 2007! See Disclaimer & Summary
See also detailed Timeline of only the most crucial events!
Or see Conspiracy against Hans Smedema explained!
The American Heroes
Crucial positive American heroic(!) insiders daring(!) to help despite the unethical criminal Dutch Ministry of (In)Justice formal(!) requests to betray me, were:
President Obama since 2009 who ordered this horrifying case before United Nations Convention Against Torture (UNCAT) Special Procedure in Jan 2017!
Former Ambassador to Netherlands and Governor Iraq Paul Bremer who saved American Al Rust who was innocent(!) dishonorably fired when the Dutch Ministry of (In)Justice lied there did not exist a dossier about me!
Immigration Judge Rex J. Ford Miami Court DOJ who in 2009 ordered a thorough professional investigation, reopened the case in 2014 and asked if I wanted asylum on March 15th, 2017, which was corrupt blocked by KLM Co-Pilot Dutch King WA!
American CIA friend Al Rust who innocently suffered 10 years because Dutch Ministry of (in)Justice lied there was no(!) case dossier about Hans Smedema, but paid 1 million damages when he won his case with a copy!
Many others from American DOJ, FBI, CIA who courageously tried to help a Dutch(!) citizen and on my request, the betrayed Dutch people and nation!
There were some Dutch people too of course but nobody put anything in writing! See Dutch page 1.7 De helden!
Best viewed on Desktop and Landscape! Read only Blog! See left Sidebar for menu, more info and Archives with around 400 unbelievable posts chronological since 2007 explaining my moving(!) insights since 2000!
Contact & Email