Laffe mr. Johan Smedema vraagt Google om verwijdering Posts!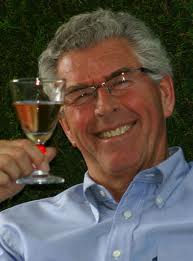 Plotseling ontvang ik van Google berichten dat diverse Posts over mijn laffe corrupte criminele broer Johan Smedema de Familie-Rat uit Gennep, uit hun Nederlandse(!) Google Search verwijderd worden. Dus via b.v. google.es en google.com gewoon wel te vinden! Gewoon eerlijk de waarheid vertellen over zijn criminele activiteiten is hij te corrupt en laf voor. Je zal zo'n schoft maar als broer hebben! Door hem heb ik helemaal geen familie meer, geen eigen kinderen, geen eerlijke vrouw, geen juridische bijstand, ben gek verklaard en wordt overal uitgelachen. Politie mag geen aangifte opnemen van mij! OM mag geen onderzoek doen, etc.
Ik ben daardoor De Facto Stateloos!
Het gaat om o.a. de volgende Posts waar hij blijkbaar een hekel aan heeft hoewel ze 'to the point' zijn volgens mij:
https://hanssmedema.info/sluwe-broer/
Hier de link daar naar toe met op dit moment al maar liefst 81 pagina's over deze corrupte schoft. mr. Johan Smedema Gennep
Alle tags zijn via de zij-kolom helemaal links onder Cloud Tags ook direct te bezien!
Maar dat kan juist de reden zijn om er bang voor te zijn natuurlijk.
De corrupte schoft weet dat ik gelijk heb! En het leven van mij en mijn ex-vrouw sinds 1972(!) heimelijk kapot maken vond hij geen enkel probleem natuurlijk, maar zelf openlijk(!) aangepakt worden, nee dat kan natuurlijk echt niet! Hij wil laf en corrupt blijven zwijgen tot de dood erop volgt.
Hier het knipsel van Google.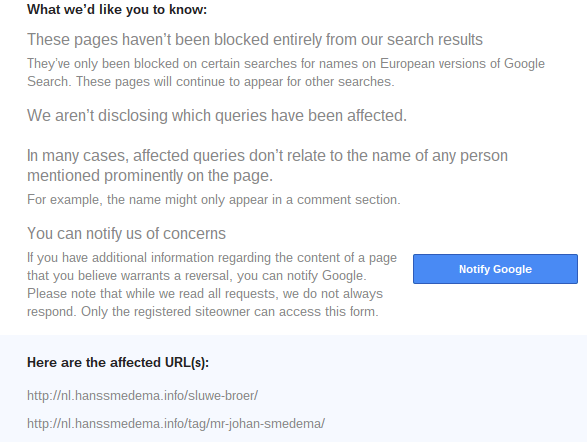 Maar het bewijst dus dat mijn aanhoudende Posts over deze corrupte Criminele Porno Organisatie wel degelijk zin hebben!
drs. Jaap J. Duijs de Vaginajager-Rat
Ook top crimineel drs. Jaap J. Duijs de Vagina-Rat of Vaginajager uit Drachten heeft er erg veel last van hoorde ik via mijn vrouw. Mentaal kapot volgens haar, net als wij zelf trouwens. Dus gerechtigheid. Ook hij heeft al eerder Google gevraagd om verwijdering uit hu zoekresultaten. Net goed want een klein beetje recht dan toch nog.
Als je gewoon eerlijk en oprecht blijft zoals ik, Hans Smedema, dan kan je weinig gebeuren. Ik publiceer alleen maar wat mij overkomt en met wat stevige bewoordingen, maar dat zien we later wel weer als ik mijn 10 miljoen schadevergoeding binnen heb.
Wou dit leuke gebeuren toch even kwijt aan de lezers van mijn blog.
De groeten uit Albir Johan…! Jaap…, jij ook!
Werk nu aan mijn Post
Het Monster van Drachten! Top crimineel lid porno organisatie!
Drs. Jaap J. Duijs de Vaginajager-Rat, met chronologisch de cruciale momenten sinds 1972 en met name sinds 2003, van zijn gruwelijke drogeren en misbruik van een argeloos en weerloos minderjarig meisje. Maar ook hoe hij mij steeds drogeerde en mind control had over mij, mijn vrouw en andere (meestal minderjarige)meisjes.
Zie post J'Accuse Jaap Duijs het Monster van Drachten!
ing. Hans Smedema, vluchteling in El Albir, Costa Blanca, Spanje.