Table of Contents - Inhoud
Force Majeure Spanish Taxes Ministro de Hacienda!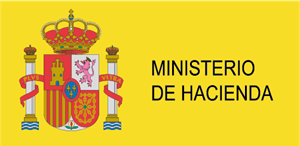 I sent the following letter to the Ministro the Hacienda in Madrid and to Administracion de Benidorm concerning my extreme Spanish tax situation. It concerns the persecution of me by the Netherlands Crown(Government and Royals, specific King Willem Alexander) which made it impossible for me to keep paying some(!) Spanish taxes from 2012 to 2017, or during that time frame I also had to pay tax in the Netherlands. Defending myself against the secret(!) kafkaesque and dystopian persecution by the Netherlands caused high extra costs(300.000 euro), less income because of detention 40.000 euro, less income 145.000 euro/year since 2004 and even unfair fines of 7000+8000=15.000 euro to pay to the rapists(!) of my defenseless mentally sick wife who I was not allowed to protect(!), and which were not deductible and compensated.
The whole Dutch nation was and still is betrayed by this huge cover-up and conspiracy which is the largest known in the history of the Netherlands. One big nationwide omerta protecting Royals and high level Ministers or politicians!
See also my post Terror by the Dutch State caused my financial disaster!
I never got any answer of course from any Spanish Minister just as in the Netherlands mostly happened. Everybody keeps the Omerta!
Copia en Espagnol! Translated copy of Administración de BENIDORM
Letter May 27th, 2020
Ministro de Hacienda y Administraciones Públicas/
Don María Jesús Montero Cuadrado
Calle de Alcala 5
28071-Madrid
Copy: Administración de BENIDORM
GESTION TRIBUTARIA
AV BENIARDA, 2
03502 BENIDORM (ALICANTE)
Concerns:
Force Majeure taxes (Fuerza Mayor Renta) Hans Smedema NIE X9881610M in forced exile from severe persecution(millions of damage) by the Netherlands Crown (Government and Royals). And therefore several Asylum requests in America(2009, 2013/14, 2016/17) against the Netherlands, without knowing where I would live the next month making it impossible to inform the township that I left! A special Spanish ruling is needed, and help to force Netherlands to compensate me according to UNCAT rules and pay my damages and others involved.
KLM Co-Pilot Dutch King Willen Alexander lied and blocked the asylum(case 087-402-454 judge Rex J. Ford offered(!) me in the American air above Montana!
See also letter to Ministro de Hacienda Don Cristóbal Montoro Romero on July 26th, 2013 from Netherlands about Default Spanish taxes 2012 and explaining why!
And see also letter to Ministro de Justicia Senor Don Rafael Catalá Polo from October 6th 2014 about 3 criminal cases against me in Spain among which the stolen 300.000 euro by Dutch Andre Gruters and Joke Laven in Jalon, Spain. And the brain programming and torture in Benidorm on May 20th, 2010 with involvement of Spanish Justicia and/or Secret Service together with Dutch Secret Service or Justice and while Policia Local Benidorm was NOT allowed to protect me! America has all the evidence about that criminal case. Result was that I was severely handicapped!
To handicap me even more, the Dutch secretly(!) gave me since september 2003 a totally wrong(!) antipsychotic hidden in daily baby aspirin boxes 100mg, while I am NOT psychotic at all, but the victim(!) of the largest cover-up and conspiracy in the history of the Netherlands since 1972. The antipsychotic lowers your intelligence into a defenseless(!) half a zombie! In januari 2016 a Dutch psychologist drs. Janne Geraets from Alfaz del Pi, Spain again misled me and betrayed me and must have contacted my Spanish doctor DRA Carmen Montoya Salud Albir who must have been misled to give again this wrong(!) antipsychotic secretly(!) in 2016! Later in July 2018 Janne Geraets denied everything and denied the signed spanish(!) document! So it must have been a crucial criminal(!) act again with Dra and the Farmacia in Spain involved to secretly(!) give me the wrong antipsychotic hidden in an official daily baby aspirin 100mg to keep me defenseless! I am defenseless not speaking Spanish enough and without a lawyer protecting me. Also I never get a copy of the documents or crucial info about what is happening to me, making it impossible to defend myself!
El Albir, May 27th, 2020,
Summary
Force Majeure taxes over several years 2012, 2013, 2014(tax paid in Netherlands), 2015(tax paid in Netherlands but Spain wants tax also!), 2016 must be filed and paid in Spain soon, 2017(tax paid in Netherlands) because of severe persecution by the Netherlands Crown(Government and specific(!) In 2018 tax was paid in Spain and 2019 will be paid now in Spain also.
Dutch Royals and King Willem Alexander) and a secret Criminal Organisation taking over control of my life led by my brother in which the Ministry of Justice was directly involved. Also by special ruling the Ministry of Justice had a special secret department secretly taking away my normal civil and human rights since 1975. All Dutch victim organisations refuse help and all politicians refuse to talk with me or give me the crucial information I need. I was not allowed to file charges against the perpetrators and all evidence was deleted, manipulated or stolen. Being defenseless I fled to Spain.
And therefore several(5) official requests for political Asylum in America against the Netherlands with 15 months innocent detention during the Asylum trials and another 13 months innocent detention because the Dutch King Willem Alexander himself as KLM Co-Pilot lied that I did not want asylum and so blocked my asylum that was offered to me in the air above Montana when I was deported back to Amsterdam on March 15th, 2017. This happened after President Obama ordered this case before the UNCAT or equal special procedure just before leaving office in January 2017.
This all caused much less income of 145.000 euro a year (total since 2003 millions) and huge extra costs(300.000) to investigate everything myself when they kafkaesque refused to give me the crucial information I needed, and around 7000 + 8000 = 15.000 euro in fines I was forced to pay to the rapists of my wife and others involved.
This because against human rights no defense was allowed during several unfair political fake trials(2009, 2011, 2012, 2013, 2016) while kafkaesque holding back or even deleting/manipulating/stealing all crucial information I needed and by secret illegal mental and physical torture and brain programming(!) like in the famous fiction Jason Bourne movies.
Three brain programming happened in Spain(Catral, Benidorm and Murla/Jalon) with Policia Local Benidorm against human rights not allowed to protect me and Spanish and Dutch Justice or Secret Service negativ involved to handicap me and make sure I could not fight back at the Dutch cover-up and conspiracy! Of course that destroyed me financially and mentally without any compensation yet, and living in forced exile in (beautiful and sympathetic) Spain!
Against Human Rights laws and specific UNCAT rules, the Netherlands refuses to provide me with an organisation to inform me and investigate my case, and also refuses to rehabilitate and compensate me for the horrifying damages done to me and my (ex-)wife since 1973 or so.
In 2003 and again in 2004 the Dutch Government secretly(!) offered me 5 million euro if I would keep everything a secret, while I did not ask for anything nor understood yet how gruesome my case was.
In America they have investigated and found 5 grounds(nexus) for asylum which had never happened before in the known history of America. Damages could go up to 50 million some thought. Unique, and I know this case is also unique in the Netherlands of course.
My gestor A Casa in San Fulgencio since 2008 and gestor Duran in Albir since 2018 both were unable to bring this case before the Spanish taxes! They do not believe it, or it was too complex for them. I do not speak Spanish enough to understand the professional language used. I was able to file myself Renta 2019 just now and will file this letter too.
To force the Netherlands to pay damages which will allow me to pay Spanish taxes I will need legal help on a ministerial level! But of course I cannot pay for that anymore being almost broke.
Therefore I ask your(Ministro) help in doing so as this horrifying case can only be solved on an international ministerial level! The Dutch (ab)use State Security based on fraud and betrayal! As only a victim I have nothing to do with State Security of course!
Crucial horrifying details since 1972
Rapes of defenseless girlfriend/wife/ex-wife since 1972 resulting in 3 children from 3 rapists and me secretly being made infertile in 1972 which all was kept a secret for both of us!
Wife in 1972 tortured into sex slave with a double or extra emotional personality until now or recent! So legally(!) hundreds of rapes of my defenseless woman.
I was betrayed and also forced into submission and mind control in 1972 and later by bribed(!) corrupt prof.dr. Onno van der Hart to suppress everything that happened or I saw! So also defenseless and unable to defend her or myself, or file charges just like her. Police itself(!) was also ordered by Dutch Ministry of Justice NOT to file official charges by me against my many enemies! Severe civil and human rights violations! Rapist De Facto protected by Justice! Police not allowed to protect me as also happened in Benidorm, Spain on May 20th, 2010.
Secret ruling around 1975 by Dutch Royals and the secret department inside the Ministry of Justice deleted, manipulated or stole crucial information and evidence about the many criminal acts done to her and me. They worked to betray me and protected the rapist and others involved!
Dutch rapist drs. Jaap Duijs was paid 100.000 guilders in 1977 to build a villa next to ours with monthly allowance to keep an eye on us with a microphone in our house and even on my professional office desk as CEO in Leeuwarden, with all emails and telephone tapped. Not to help, but to make my life a disaster while he was allowed to drug me and her with drugs provided by Police(!) and secretly have sex with her as his sex slave with mind control. He raped more women and under age girls but could not be prosecuted with the protection from the Royals/Justice.
No legal representation as all lawyers refuse this case without giving a reason. Maybe misled I was insane, or State Security, or intimidated by murder attempts and more like innocent fired(!) Police Officer who on my request(!) filed a report about my case.
Chronological where I was forced(!) to live during those years without knowing where I would live the next months.
Until June 1st, 2008 in the Netherlands but under severe persecution and betrayal since 1972.
June 1st, 2008 until December 15th 2008 exile in Dolores/Catral, Spain (padron Catral)
December 15th, 2008 until April 23th, 2009 in the Netherlands for a court case on Feb 9th, 2009.
April 23th, 2009 until November 5th 2009 for first asylum request in detention in Florida, America
November 5th 2009 until December 1st, 2009 in the Netherlands.
December 1st, 2009 until November 1st, 2010 Parcent, Spain
November 1st, 2010 until June 13th, 2013 Jalon, Spain
June 13th, 2013 until November 5th, 2013 Netherlands
November 5th, 2013 until Jan 15th, 2014 second asylum request Texas America!
Jan 15th, 2014 until June 1st 2015 Netherlands taking care of mentally sick wife.
June 1st 2015 until September 29th, 2016 Alfaz del Pi, Spain
September 30th, 2016 until March 15th, 2017 third asylum request San Diego California, America.
March 15th, 2017 until April 5th, 2018 detention after an unfair trial with no defense allowed and only because Dutch King WA lied and blocked the offered asylum I asked for!
April 8th, 2018 until now Alfaz del Pi, Spain!
In total I was in innocent(!) American detention for the 'crime' of asking asylum against the persecution by the Netherlands 7+2,5+5,5= 15 months! And as a result of unfair political(!) fake trials with NO DEFENSE allowed, 13+1=14 months. Or in total 29 months innocent as a handicapped(!) victim with 7000+8000=15000 euro fines paid to the rapists of my defenseless wife, and who mistreated me also since 1972. Less income as a result of my innocent detention(!) was around 40.000 euro!
All lawyers since 2000 refused to do the main conspiracy case and only one did the libel and insult case started by the rapists who were allowed to file charges, but no defense and the crucial extreme context was allowed so I lost of course. I have been since 2000 without any legal representation! As a result of the omerta since 1972 we have 3 children from 3 rapists and were both severely traumatised and tortured. I was also not allowed to protect my wife because of the same kafkaesque omerta since 1972. I will not go into those horrifying details, but can tell that it is huge ! Worse than Franz Kafka's 'The Trial' and even famous Dutch Anne Frank story is a child's play compared with this case. Only the famous Albert Dreyfus Affaire in France looks a lot like this one. With severe human rights violations.
Also I was never allowed to file charges against my enemies and all evidence was manipulated, deleted or stolen by the secret department inside the Ministry of Justice. All rapists and others involved go free, with only me the victim in detention for 29 months total.
Urgent Request
This case can only be solved on a ministerial level! At the moment I will never be able to pay those thousands of Spanish taxes. For sure not double tax in both Spain and in Netherlands. Also no money for expensive lawyers to take care of this complex situation which is NOT my fault at all! Spain was negatively involved too.
So I urge Ministro Hacienda Don María Jesús Montero Cuadrado and Ministro de Justicia Don Juan Carlos Campo to talk with Prime Minister Don Pedro Sánchez Pérez-Castejón, and contact Prime Minister Mark Rutte and King Willem Alexander of the Netherlands to solve this case under UNCAT rules.
Also former President Obama and the Department of Justice(DOJ) in America have all the evidence needed because they prepared the UNCAT case and are willing to help. Not sure what happened with that UN case.
I asked prof. Nils Melzer UN Special Rapporteur on Torture and Other Cruel, Inhuman or Degrading Treatment or Punishment to investigate also but heard nothing yet. I also asked America to use the Global Magnitsky Act against the Netherlands and will ask European countries too. Spain could use that also to put pressure on Mark Rutte to solve this case.
Please appoint somebody in Spain on a high enough level and let's solve this as fast as possible. Contacting the Netherlands Government or directly Prime Minister Mark Rutte and American Department of Justice for evidence and their millions of extra costs which should be compensated too. Administracion de Benidorm can not solve this alone and punishing me to force payment will not work and will force me to look for legal help inside or outside Spain. Maybe even asylum.
With kind regards,
Hans Smedema B. Sc.