Appeal case Court Arnhem on December 12th, 2011 on the Dutch Queengate!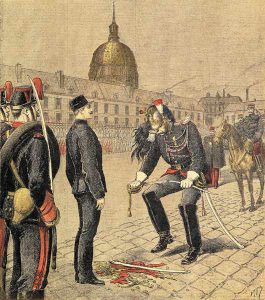 After 2,5 years of waiting, at last the Prosecutor and court decided to start the appeal case and indeed not in Leeuwarden where judges had inside information, but in Arnhem.
Famous lawyer mr. A.  (Bram) Moszkowicz Amsterdam, and/or his office will do this unbelievable case which is much worse then the famous French Dreyfus affair!
Hans will base his defense on self defense and fraud from the Dutch government.
The first court session was a pre-trial and mr. A. Moszkowicz was not present. A young new lawyer was present and read his statement to hear witnesses, and that he was of the opinion that the first police judge was wrong not allowing Hans Smedema a lawyer and giving more time to prepare the defense.
The president of the appeal court wanted a psychiatric evaluation of Hans Smedema, which he refused. Their have been many psychiatrist and psychologists who gave their opinion, but as they state themselves, they are NOT detectives. Hans demands a thorough investigation to make sure Hans is right with his statements their children are not his, but from rapists! She refused and Hans Smedema knowing he will be found 'insane' without enough proof with a complex unbelievable story like this, took the first plane available and fled to Spain again. If the court demands a psychiatric investigation without first proof of the children not being his, Hans will ask for political asylum to prevent his deportation to the Netherlands.
On December 23th 2011 the court published a decision: First to hear the 5 plaintiffs on March 19th and April 16 th. Also they want me, Hans Smedema, to be evaluated by a psychiatrist from the NIFP Netherlands Institute Forensic Psychiatry (justice department)! After that they plan to decide about hearing my witnesses! Of course they will use the diagnose 'delusional' to prevent having to hear the witnesses or having to do a simple DNA test proving my case in minutes!
I refuse to talk to Dutch psychiatrist anymore because of the cruel treatment they gave me in the years before! The whole conspiracy is based on the fraud of prof. dr. Onno van der Hart!
Very traumatic and emotional to go to the appeal court case again being the victim from 1972, and having to be seen as the perpetrator! But I will go! I want to publish first hand about this political court case!
For detailed info on all the psychiatrists I talked to with their diagnoses see the Dutch Post(google translation): Fraud by Psychiatrists!
Sentenced by the appeal court!
On December 3th 2012 Hans Smedema was sentenced again without allowing any investigation into his defense or allowing to hear 12 witnesses under oath! A simple dna test could have proven one of the complainants is the rapist of the wife of Hans Smedema and even the father of their youngest son! He has to pay two rapist 1500 and 2300 euro and a whisleblower who now doesn't dare telling the truth anymore also 1500 euro. Further he has to go to jail for 3 months if he refuses to delete the names and another total 3 months when refusing to pay out of free will.
Which he all of course will refuse to do. The world has a right to know how the Dutch Queen betrays her own people(Hans and his wife) and betrays the whole Dutch nation in theis horrifying case.
Because it is clear that this is a political fraud Hans decided not to go to the high counsil anymore. Their must be a secret law Hans is unaware off, but which even includeds judges allowed to betray him.
He will again ask for political asylum somewhere to protect him against the persecution by the Dutch State and Queen!
More info later…
Hans Smedema B. Sc.
Dutch fugitive, living in Xalo/Jalon, Spain.