Last Updated 12/05/2021 published 04/01/2021 by Hans Smedema
Table of Contents - Inhoud
Vergelijkbare Dreyfus Affair: Boek door Robert Harris en Film door Roman Polanski!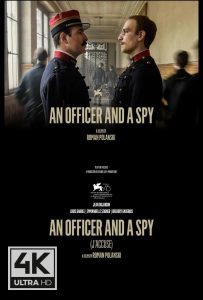 Net het recente Ebook van Robert Harris 'An Officer and a Spy' gelezen over de met mijn case vergelijkbare(!) gruwelijke Dreyfus Affaire en het is frappant hoe zijn beroemde gruwelijke verhaal uit rond 1900 op mijn al even gruwelijke, zo niet erger met koninklijk huis en familie betrokken, verhaal lijkt!
De gelijknamige recente film door Roman Polanski naar aanleiding van dat boek is in Nederland natuurlijk verboden want dat zou mijn vergelijkbare(!)  Hans Smedema Affaire ondersteunen!
Net als mijn eerste fysieke boek 'Vechten tegen het Onbekende' uit dec. 2007 al werd verboden zonder recht op verdediging en waarbij er heimelijk teksten via omkopen met 3000 euro(met mijn heimelijke toestemming) aan mijn manuscript waren toegevoegd door Justitie zelf! en dat weer na speciale Koninklijke ruling of decreet. Alles vanzelfsprekend in het geniep.
In 2009 tijdens mijn eerste asielaanvraag op Miami Airport werd dat door Immigration Judge Rex J. Ford en FBI/CIA gecontroleerd en bevestigd via het originele(!) manuscript.
Zie Resultaten Amerikaans Onderzoek Hans Smedema Affair
Zie ook Dreyfus- versus Smedema-affaire!
Dit boek en deze film ondersteunen mijn verhaal op cruciale punten! Ik moet ze dus ook nog in mijn Book and Film Proposal noemen, want ze geven beide aan hoe mijn verhaal in het nieuws zou moeten komen en dus hoe succesvol het kan worden. De hoeveelheid artikelen en boeken over deze Dreyfus Affaire is relatief hoog.
Book & Film Proposal horrifying 'Fighting the Unknown' true crime story!
J'Accuse!
In Frankrijk heet de film J'Accuse net zoals ik al hier gebruik voor al mijn openlijke beschuldigingen! Mijn deel 5 wat binnenkort uitkomt heet dan ook J'Accuse!
Dutch Injustice: When Child Traffickers & Rapist Rule A Nation
Al eerder was deze volgende video gemaakt over de vermoedelijke MOL-X die binnen het Ministerie van Justitie en AIVD was geïnfiltreerd! Dus ook een cruciaal onderdeel van mijn totale verhaal en moet nog vermeld worden in mijn proposal. Wat ik binnenkort zal doen.
Zie Book & Film Proposal horrifying 'Fighting the Unknown' true crime story!
Hij was de vriend van verkrachter Jan van Beek de geplande(!) vader van haar/onze dochter in 1975. Beide maakten mij even onvruchtbaar in sept/okt 1972 nadat ik de politie nog wist te waarschuwen die ons gedrogeerd liet liggen terwijl er een rape video werd gemaakt van mijn vriendin. Zie daarvoor mijn post Dutch Injustice: When Child Traffickers & Rapist Rule A Nation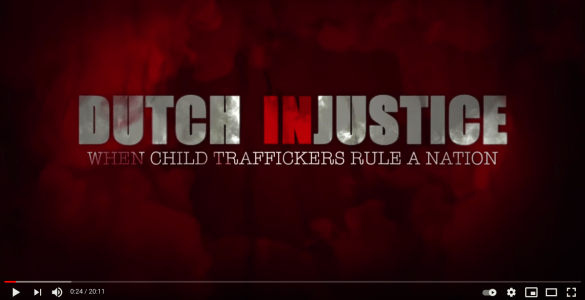 Ebooks Hans Smedema Affair!
Mijn huidige 8 Ebook's (4 Nederlands en 4 Engels) worden daarom in Amerika uitgegeven en deze blog wordt door Amerika beschermd en het lukt tot op heden Justitie en het laffe Koninklijk huis niet om dit uit de lucht te halen.
Mijn toekomstige film als ik dood ben, zal natuurlijk ook door Nederland verboden worden! Zogenaamd Staatsveiligheid en Eenheid Kroon in gevaar, dus worden alle gruwelijke criminele acties die simpel voorkomen hadden kunnen worden, gedoogd.
De publiciteit die de Alfred Dreyfus Affaire rond 1900 kreeg is gigantisch en ook nu nog! Nederland zwijgt mijn gruwelijke Hans Smedema Affaire nog steeds laf dood.
Later meer…
ing. Hans Smedema in exile in het prachtige El Albir, Costa Blanca, in het al even prachtige en sympathieke Spanje.Wat mij overigens NIET mag beschermen vanuit het corrupte Nederland!