Donate to Defense Hans Smedema affair!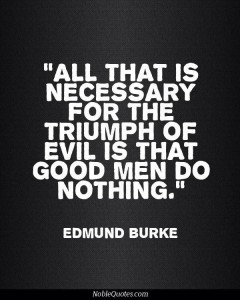 Only for people with enough money! Suggest minimum 50 dollar!
As I expect millions in damage payments, and also money from the book- and movie rights, I plan to pay back anyone who donates, twice the amount! But cannot garantee it yet!
I never asked for any money and paid hundreds of thousands of euro's myself. Lost millions in income(145000 euro/year) since 2003 because of this horrifying betrayal!
Spent 29 months in detention because I refused to give in and remove the names of the perpetrators, rapist and others from this Blog! I also refused to pay the 7000 + 8000 = 15000 euro to the rapist of my wife, member of the Dutch Secret Service AIVD, rapist since 1972(!) drs. Jaap J. Duijs who is the main criminal in this case. So I was forced to pay the first 7000 since 2013 by lower state pension and had to spent 85 days extra in a Dutch jail in 2018!
So living on a social minimum since 2013!
In total I have now innocent spent 29 months in detention since 2009 only for asking Asylum in America(7+2,5+5,5=15) and 14 for so called(!) insulting the rapist of my wife who denies ever to have had sex with her despite tens of witnesses and an abortion of his fetus in 1980, while I was only asking for an investigation by the Dutch Ministry of (In)Justice.
Nobody has ever offered any help, not even legal help. Not effective anyway.
They keep hiding the real reason behind this cover-up. The fact the Dutch Royals are involved making my case State Security!
Only famous Lawyer mr. A. (Bram) Moszkowicz took for 10000 euro the Appeal case, but no witnesses a decharge were allowed against all Civil and Human Rights! Not even a simple DNA test in 2011/12 while in America in 2009 there was evidence that the Dutch DNA Fathership test was falsified! The 3 children are NOT mine, but from 3 different rapist.
Proving all charges against me were a fraud! The rapists are allowed to lie during charges, interrogations and in court. Horrifying!
Mr. Moszkowicz failed(not allowed to?) to warn the Dutch people about this unique refusal of any defense which is against all normal and human rights laws while he was on Dutch Television every two weeks or so!
Lived of a social minimum since 2013 because the corrupt Dutch Royals and Government denied the case, denied me the Human Rights to file charges and much more. The corrupt retards forced me to pay to the rapist drs. Jaap J. Duijs my secretly planned neighbor since 1977, in total 15000 euro in damages! While I was NOT allowed to file charges against him(!) and many others! Those criminals are protected by the corrupt Dutch Royals.
We are denied all justice!
Dogs have more rights!
Even the Dutch 'Party for the Animals' refused to help me!
Horrifying!
De Facto Stateless!
So please help me fund this fight against Dutch Evil, and very educational for girls and their parents! Many rapes could have been prevented if these criminal acts of Mind Control were exposed earlier!
Thank you for any donation!
Hans Smedema, in exile in El Albir, Costa Blanca, Spain